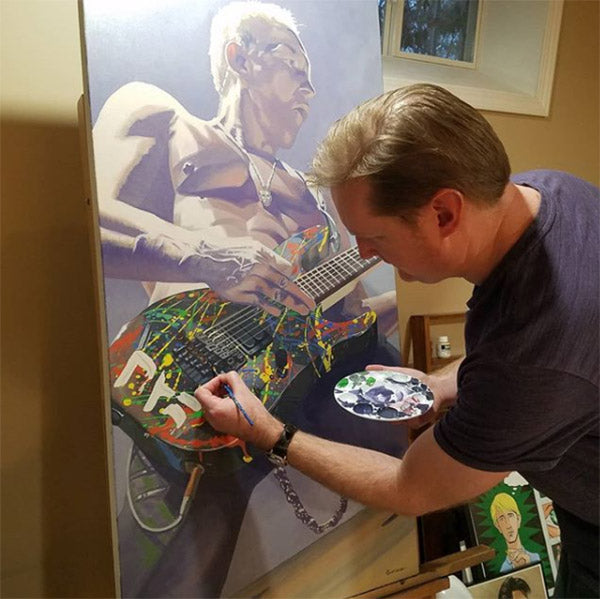 About Jeff Rodenberg
In the crowded world of contemporary iconic portraiture, Jeff Rodenberg's artwork stands apart. His ability to work in different styles, from realism to caricature, from abstract to representational, and everything in between guarantees that each of his paintings is truly a unique work of art.
Rodenberg earned a B.F.A. degree in Illustration and began working as a professional illustrator in 1995.  He became a stay-at-home father of twins in 2007, and began painting his iconic celebrity portraits in 2011.
He was honored in 2012 by having The Who select his work as the official music video for their song "5:15".
He has been selling original paintings and prints to collectors worldwide since 2012.